QUICK TIRE FINDER
Enter your vehicle make and model, and advance order your tires direct to K&M.
SERVICE OVERVIEW
Quality tires at a great price
Wondering if it's time for new tires? One way to tell is to insert a penny, head first, into the tire tread. If you can see Lincoln's head, it's time for tires. But tire tread isn't the only indicator of problems. If your tires are more heavily worn on the inside than the outside or vice versa, you may also have wheel alignment issues that won't be solved with a new set of tires.
Properly aligned, rotated and inflated tires will help save you money on gas. Regular tire service can help.
Inspect, rotate, and balance tires
Following vehicle manufacturer's best practices
Determining the correct size and type of tire
Proper tire installation by ASE-certified technicians
DEALS & SPECIALS
Expires: December 31, 2023
Address: 440 Route 37E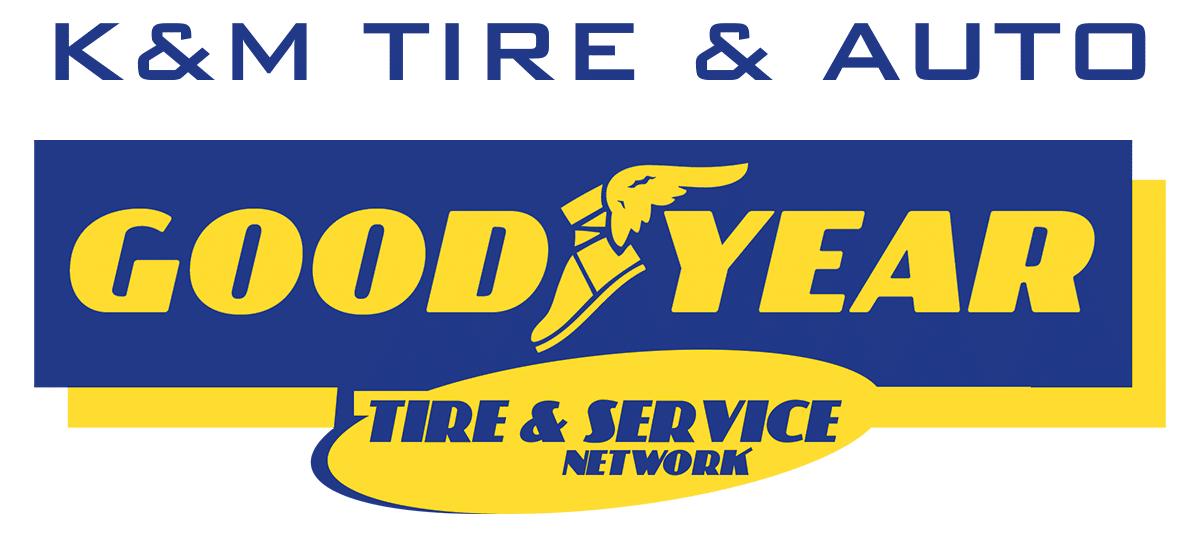 $200 REBATE
Goodyear Tires
Up to $200 back on select sets of tires when using your Goodyear Credit Card. Terms & conditions apply.
TIRE SERVICES
From a simple inspection to installing a new set of tires, K&M Tire & Auto Center is here to help.
POPULAR SERVICES
We are Toms River's leading full-service automotive repair shop.
£29.95 //

starting price
1h //

estimated repair time
Full check-up of your car AC and heating system to make sure that it is working efficiently. Our expert technicians are equipped with the latest diagnostic tools to provide you with the most reliable solutions for those hot days and
£29.95 //

starting price
1h //

estimated repair time
We use state of the art Bosch equipment for vehicle diagnostics which can read the engine fault codes in your ECU's memory. Our technicians can then suggest any necessary repairs.